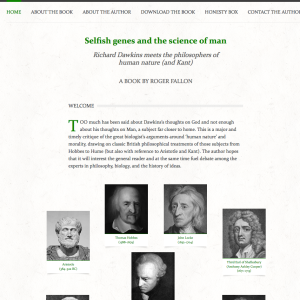 I was referred to a client from a local website design company as they themselves did not offer an affordable package which would fit the client's budget.
To complete the brief I produced a simple 6 page website taking into consideration the style of his book. The website has facilities to allow its visitors to download his new book and also leave a donation via PayPal. It was important that these downloads were tracked and the client had an easy way to check these via Google Analytics.
This project went very smoothly with the client having prepared all the content as part of his brief. It was interesting & easy working with him and he was really happy with the finished website which can be viewed here.