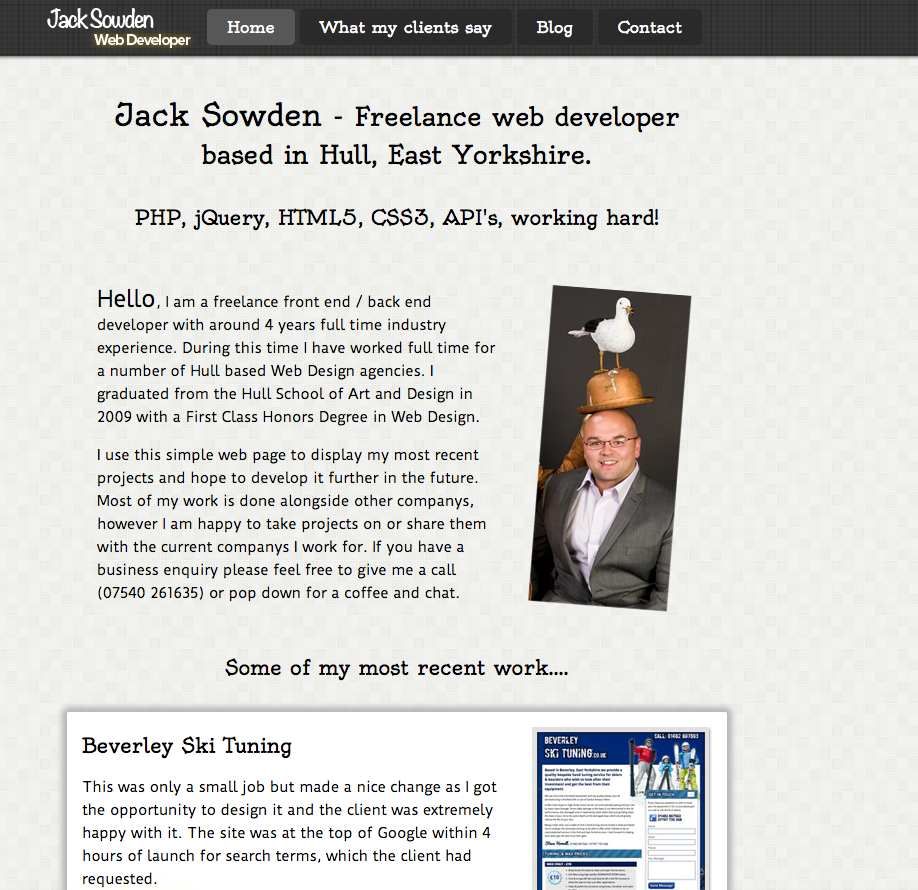 As I have been working constantly over the last few years it hadn't occurred to me that I didn't have a showcase of past projects. So I have created this blog / site to help me showcase what I can do as a freelancer but also as a log of what's happening in my web world.
This blog is built on WordPress, I have modified a theme call "WP Anniversary" to help me quickly get this up and running. I will try and keep this up to date with my latest work and anything else I think may be of interest. I am no expert when it comes to writing so please excuse my English!
There is a little more information about me on the home page of this site so please check this out if you have not already.
Jack Sowden